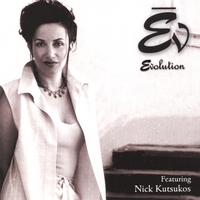 Looking for ORIGINAL Greek flavored music for your idie film, TV, radio program or commercial?  You can license our music here.
Can't find anything on the CD that you like, we'll compose something specific for your needs.
Current clients include: Sony/BMG Music Entertainment; EMI Music Canada; The Playtone Company; (Big Fat Greek Wedding), Boombox Sound (Telescope).License any track or tracks  from Evolution.
 Click the CD to hear samples. 
CURRENT LICENCES INCLUDE: