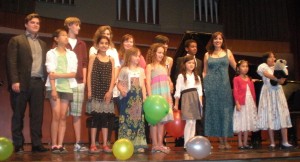 Jeannie Niokos attained a Bachelor of Fine Arts (BFA) degree specializing in Piano Performance from York University with additional studies in piano Pedagogy and vocal Jazz. Upon graduating in 1987, Niokos launched her own music school "Jeannie Niokos school of music" in the High Park area of Toronto and  became a member of the affiliate teacher's network  at the  Royal Conservatory of Music. In 1996 she entered the Conservatory as full time faculty and has enjoyed
teaching classical music, pop, beginner jazz, music theory (rudiments) and musicianship classes to students of all levels and all ages.
Niokos attributes h
er success to a passion for staying on the forfront of piano pedagogy; and the utilization of  modern technology. With  detailed weekly lesson planing  (sent through email) audio and visual recordings on  YOUTUBE,  and the platform to share your progress with family and friends FACEBOOK and ISCORE,  students are able to simultaneously maintain motivation  and have fun. "music making needs to be fun" says Niokos.
Ms. Niokos accepts students who express a genuine interest in learning or improving their piano skills. Students must have access to a piano or electronic keyboard and must be willing to commit to a regular practice regime. Ms. Niokos believes in a well-rounded musical education and strives to create a curriculum that is effective and suitable for each individual students' needs.
WHO ARE JEANNIE'S STUDENTS: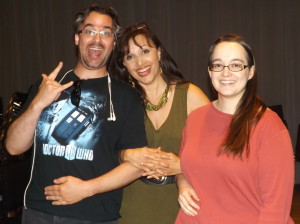 The beginner: Young and Adult.

Students ages 5 up.  Niokos has had the privilege of working with students in
every decade of their life. 0's, 30's, 50's, 60's etc.
Royal Conservatory Exam takers: (classical music)

Students who prepare for yearly practical examinations  hat are working 

towards specific grade certificates. All grades. Beginners: Preparatory A – Grade 4; Intermediate: Grades 5 – 8; and advance: Grade 9, 10 and ARCT. Students participate in festivals, competitions and yearly recitals.
The adult music enthusiast: 

These students may or may not have played in their youth, they wish to acquire or revive their skills on the piano in order to play their favorite music. Whether they are laying classical; pop; holiday carols; broadway and TV hit; or  azz standards, specific goals are discussed and together anaction plan is put in place for guaranteed

success.
The international student: 

Students  who have come from abroad to study at the Royal Conservatory of Music. (Japan and China).
Distance Learning: 

Students who live either too far from the city or out of the country, use SKYPE for their lessons.
ONGING SPECIAL INTERESTS: 
BODY AWARENESS: Ms. Niokos has developed a passion for injury free playing .  Through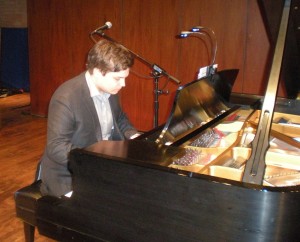 the use of specific stretches, hand positioning, and posture, Jeannie teaches that body awareness is vital in avoiding common injuries that are susceptible to pianists.
PERFORMANCE ANXIETY:
Jeannie takes the approach olympic athletes use when training for competition. Through the use of meditation and visualization performance anxiety can be managed.